Three Activity Areas
We have classified our CSR activities into three areas: "environmental preservation," "safety and reliability" and "social contributions."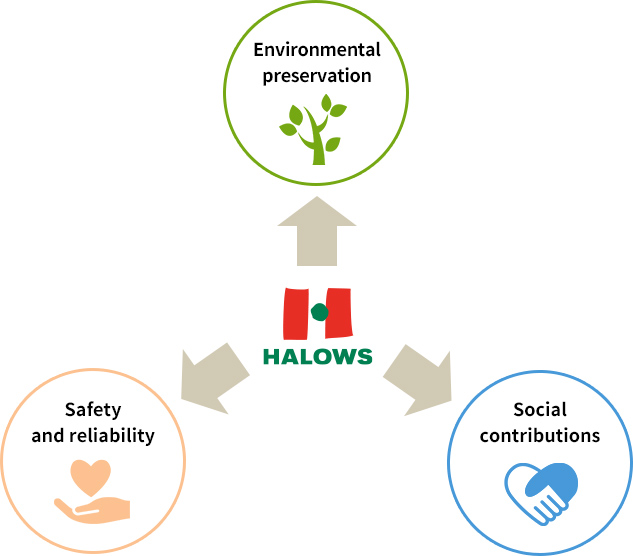 Environmental preservation
We have installed energy-efficient equipment and fixtures and collect recyclables in front of stores for purposes including CO2 reduction to curb global warming and making effective use of limited resources.
Energy-efficient fixtures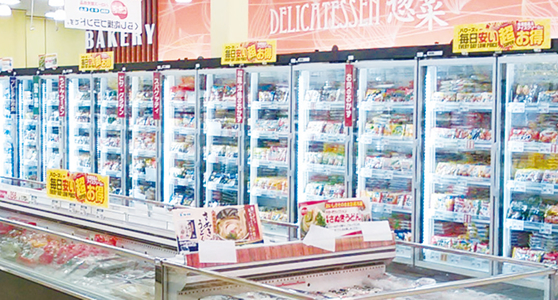 Recycling activities in front of stores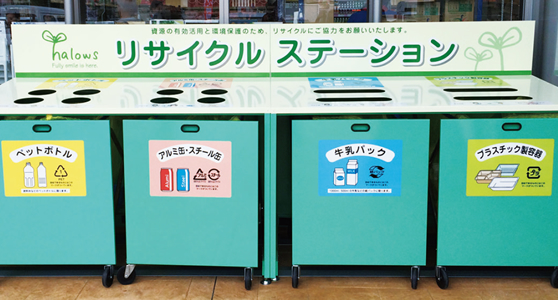 Safety and reliability
We will introduce the safety and reliability concept into the sale of groceries, our core business, as well as to the equipment and fittings that customers and employees use. More specifically, we are working to strengthen the internal quality management system and in-house product development and increase the use of customer-friendly store equipment.
Internal quality management department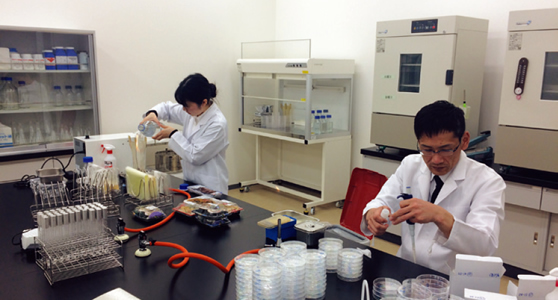 Development of canola oil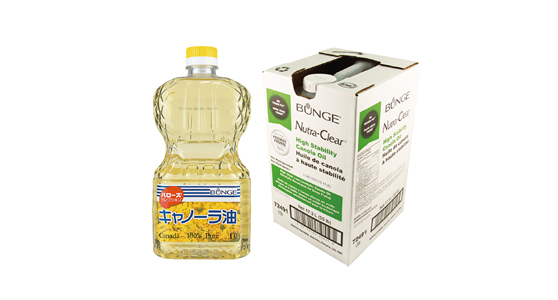 We ensure environmentally-friendly manufacturing activities thoroughly from the production of raw materials to the manufacturing of products.
Accessible toilet for all kinds of special needs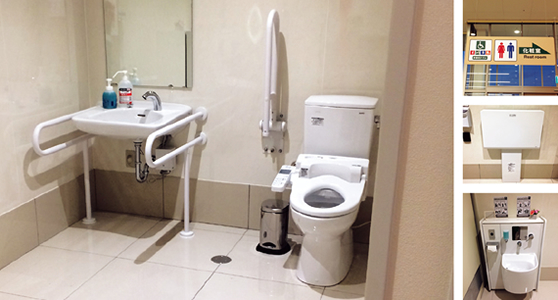 Free-of-charge purified water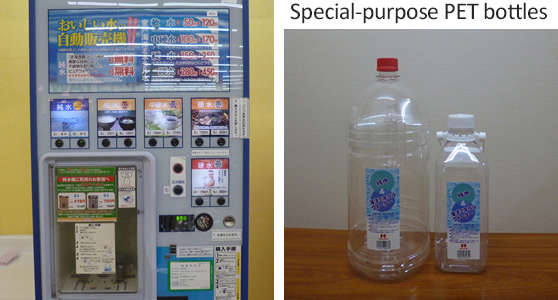 Social contributions
We are committed to making contributions in various areas in local communities such as education, sports and dietary education. More specifically, we will contribute to the promotion of sports and the provision of dietary education to children in local communities, among other efforts, by making industry-academia collaborative efforts, holding sporting activities, etc.
Halows Cup Setouchi Soccer Competition for Youths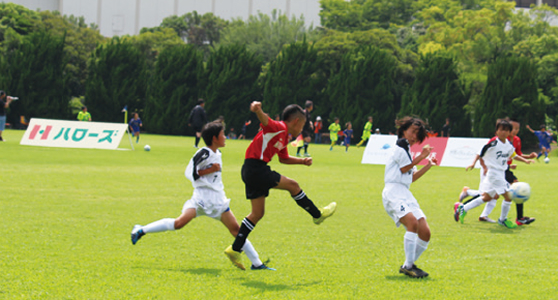 Summer Holiday Dietary Education Experience and Factory Tour for Families